Zhang Junping's Sisyphean Task: from Abandoned Mines to Green Paradise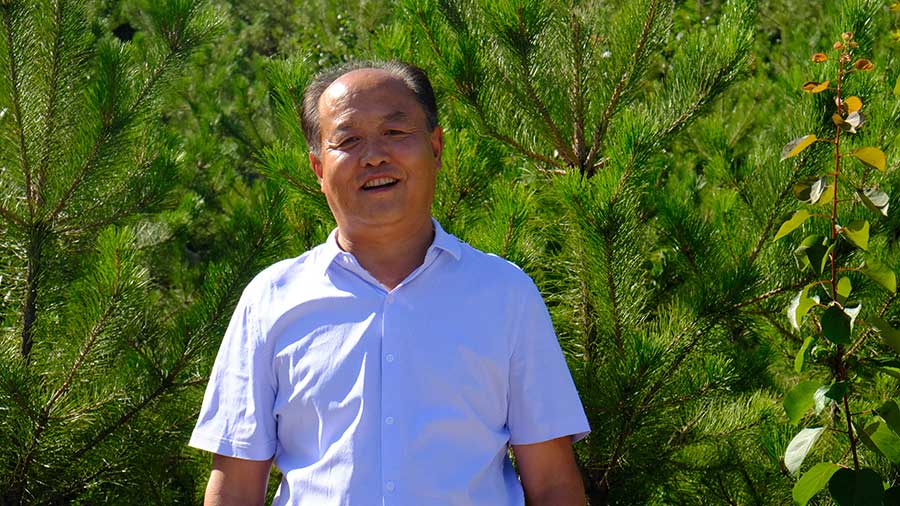 Zhang Junping is "the fool" who has been trying to turn derelict Yuquan Mountain from abandoned mines into a green paradise. His story of ecosystem restoration in the past ten years earned him the nickname "Modern Yugong", a Sisyphus-like figure in a Chinese fable who spent his lifetime removing two mountains standing in his way.
Originally from a village in Shijiazhuang, North China's Hebei Province, Zhang worked as a forest ranger for about six years before joining the army branch in Taiyuan at age 19. A year after Zhang left the army and chose to stay in the city that he deemed his second home, Zhang started his own heating company. Zhang capitalized on the area's rich coal resources and was successful in his venture.
"My company, like many others, had polluted the city for so long. It's about time for us to make up for our mistakes and make our city green and clean again," said Zhang. "That's what I thought at the time."
Less than two decades ago, Shanxi Province, China's largest coal producer, was a hotspot of pollution and environmental damage. The land had been ravaged from mining and abandoned with its air full of ash, soot, and dust. Seeking industrial transformation, local governments started phasing out coal-related industries to build a greener economy.
In 2009, the Taiyuan city government decided on an ecosystem restoration program through social capital. They revealed a plan to build 21 suburban forest parks, calling on enterprises to "adopt" the areas. In exchange, enterprises will get the right to use up to 20% of the land for business development once they have completed at least 80% of the greening task.
Zhang Junping was quick to "adopt" Yuquan mountain.
At the time, excessive quarrying and mining for coal and gypsum left the mountain with nearly 200 gigantic holes. The area was used as a dumping ground for household and industrial waste with seven major landfills.
Zhang found out soon after that planting trees only accounted for about twenty percent of the overall work. There was much to do before putting a sapling into a pit: flattening vertical rock faces so workers and trees could find footholds, building tens of thousands of terrace-like wooden plank roads to prevent workers from falling off, and digging about 60,000 pits with electric picks.
Once planted, nearly all saplings in the first two years died from water shortage. Zhang then decided to build an irrigation system. After many trials and errors, now a 420-kilometer irrigation system is in place. In addition, nine big reservoirs have been built on top of the mountain for better irrigation and forest fire prevention.
Greening a mountain is no cheap task either. So far, Zhang has put 1.1 billion yuan ($157.28 million) of his own money into the project. He is currently over 100 million yuan ($14.28 million) in debt.
Liu Xiaolin, an accountant on Zhang's team, revealed that it cost 550 yuan ($78.64) to plant one tree there in 2010, which was ten times higher than the cost elsewhere. For these past years, at least 50 million yuan ($7.14 million) is needed for maintenance and upgrading each year.
Zhang has suffered injuries and developed illnesses from his extensive labor for the mountain. He was also once estranged from his wife and children for being away from home for months. Zhang confessed to having thought of giving up at least a hundred times, but he persisted.  
As of 2020, Zhang stated that they had completed 70% of their goal, treated 190 abandoned mines, and cleared five of the seven landfill sites. His project has increased the plantation rate from less than 30% to about 70%. Zhang plans to complete his task in five years.
"I do not regret what I've been doing. Instead, I am very proud of what I've achieved," Zhang said.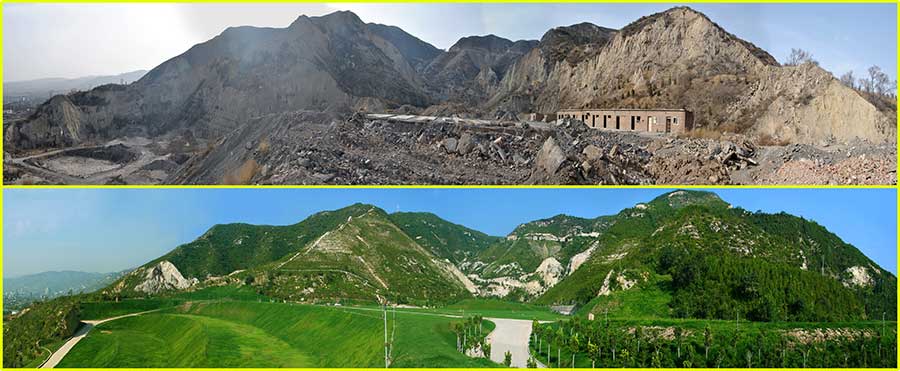 In the past decade, the once desolate mountain is now occupied by a 13-square kilometer forest park. It is a popular tourist spot to stage events, cycle, run marathons and watch cherry blossoms with more than 3 million tourists annually. The mountain is now covered by about 5.5 million bamboo, cypress, cherry blossom, and plum trees.
The site is also an ecological education base for teachers and students from all over. Some local governments around the province have approached Zhang to learn his methods for treating and greening their abandoned mines.
Zhang Junping has high hopes for a brighter future. He believes more tourists and investment will come soon. In the meantime, the work goes on. 
Editor: Marlis Afridah
Source: XinhuaNet and China Daily
Thank you for reading!
If you find this article insightful, subscribe to Green Network Asia's Weekly Newsletter to stay up-to-date with sustainable development news and stories from multistakeholder communities in the Asia Pacific and beyond.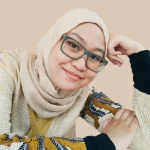 Naz is the Manager for International Editorial at Green Network Asia. She once studied Urban and Regional Planning and has lived in multiple cities across Southeast Asia. She is an experienced and passionate writer, editor, translator, and creative designer with almost a decade worth of portfolio.